We at Clothing the Homeless and Journey Church, as well as those we serve,
are so very grateful for their outpouring of generosity, care and love.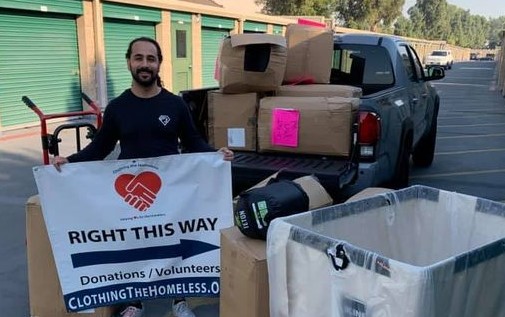 Kerollos "Kero", a local Orange County resident, recently contacted Clothing the Homeless and Journey Church (our lead sponsor) with an amazing offer to raise money to buy sleeping bags and socks for needy Orange County residents. Keno, along with his friends, family and supporters, raised enough money to buy three truck loads of sleeping bags and socks for us to distribute. Here is Kero's story in his own words:

"This started with sitting in church (Rock Harbor Costa Mesa) listening to a message about avoiding being dull, and being a light. The message encouraged us to utilize our gifts and talents to further the kingdom of God. It was then followed by a tailgate dinner at Raising Canes around 8:45pm with my friends. While eating I became very cold and couldn't imagine how cold someone living on the street would be on nights like that. From there I had the idea to collect sleeping bags. My friends encouraged me so I decided to move forward. I gave myself a timeline: 2 weeks to raise $1000. (God laughed at me). Within 24 hours of sharing, I had a reached the $1000 mark and was getting flooded with more donations. With the support of friends, family and others on social media, we collected enough money to purchase 124 sleeping bags and over 85 pairs of wool socks for those in need. It was so flippin beautiful to see people come together and become a force for good. It was a glimpse of Heaven on Earth."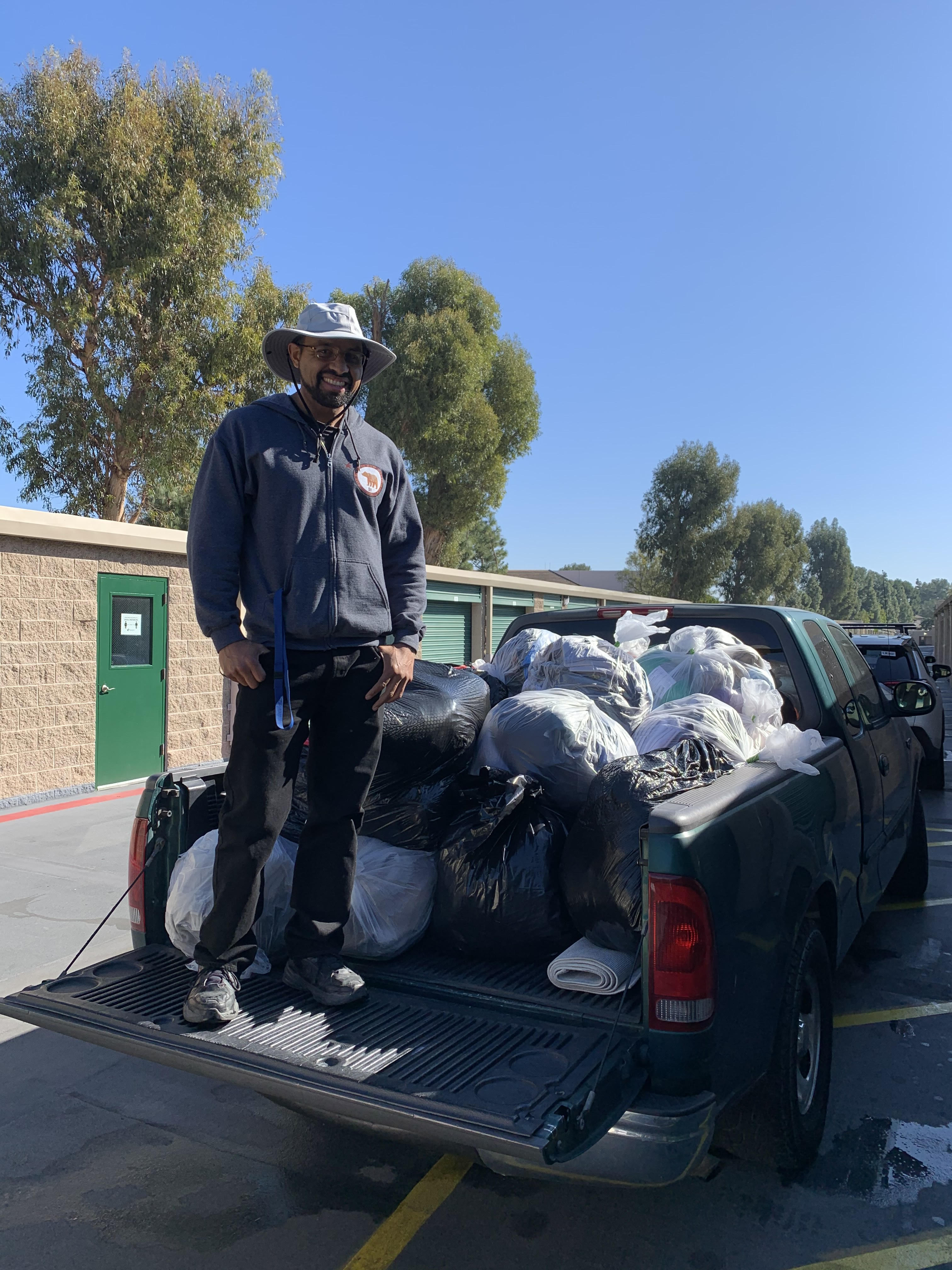 Pastor Joshua Collins partnered with Clothing the Homeless and Journey Church to help the homeless in Orange County. Here is Pastor Collins's story in his own words:

"Hello friends, my name is Pastor R. Joshua Collins and I am the Founder of "Homeless Advocates for CHRIST" on Facebook. I am an ex-mathematics instructor from Spokane, WA that graduated Magna Cum Laude from Eastern Washington University and now am doing full-time ministry in Orange County, CA. The Lord called me to leave all my possessions and past career behind in order to live with the homeless for over ten years while preaching on the streets in various cities including Spokane, Seattle, L.A., Venice Beach, Las Vegas, and various cities in Orange County including Anaheim, Buena Park and Fullerton. I started traveling in 2002 and arrived in Anaheim in 2013. Through this experience I learned so much about homelessness and the need to fight for the right to housing for so many in need. I was arrested many times for doing peaceful protests for the homeless in Las Vegas where they were often harassed, and fought many cases as my own attorney, eventually beating the city of Las Vegas in Court on my 24th arrest. Through our advocacy work in Orange County, various cities were forced to build homeless shelters, and now various cities here are often treating the homeless better than before, but still more work needs to be done, including the creation of more Permanent Supportive Housing. Covid has truly amplified this need as many shelters have gone on lockdown so that the homeless who want help often times have nowhere to go. Previously police would take the property of the homeless and ticket them for camping in Anaheim and other cities in Orange County to try and drive them away, but as we filmed the actions of police and connected the homeless with attorneys, much change came. Feel free to check out my You Tube Channel at, "R. Joshua Collins", or email me at servingjesus99212@yahoo.com if you have any questions or comments you would like to share. Your continued prayers for this ministry and the homeless are greatly appreciated. If you would like to help in some way, do let me know. May GOD bless you abundantly as you seek first HIS kingdom always!"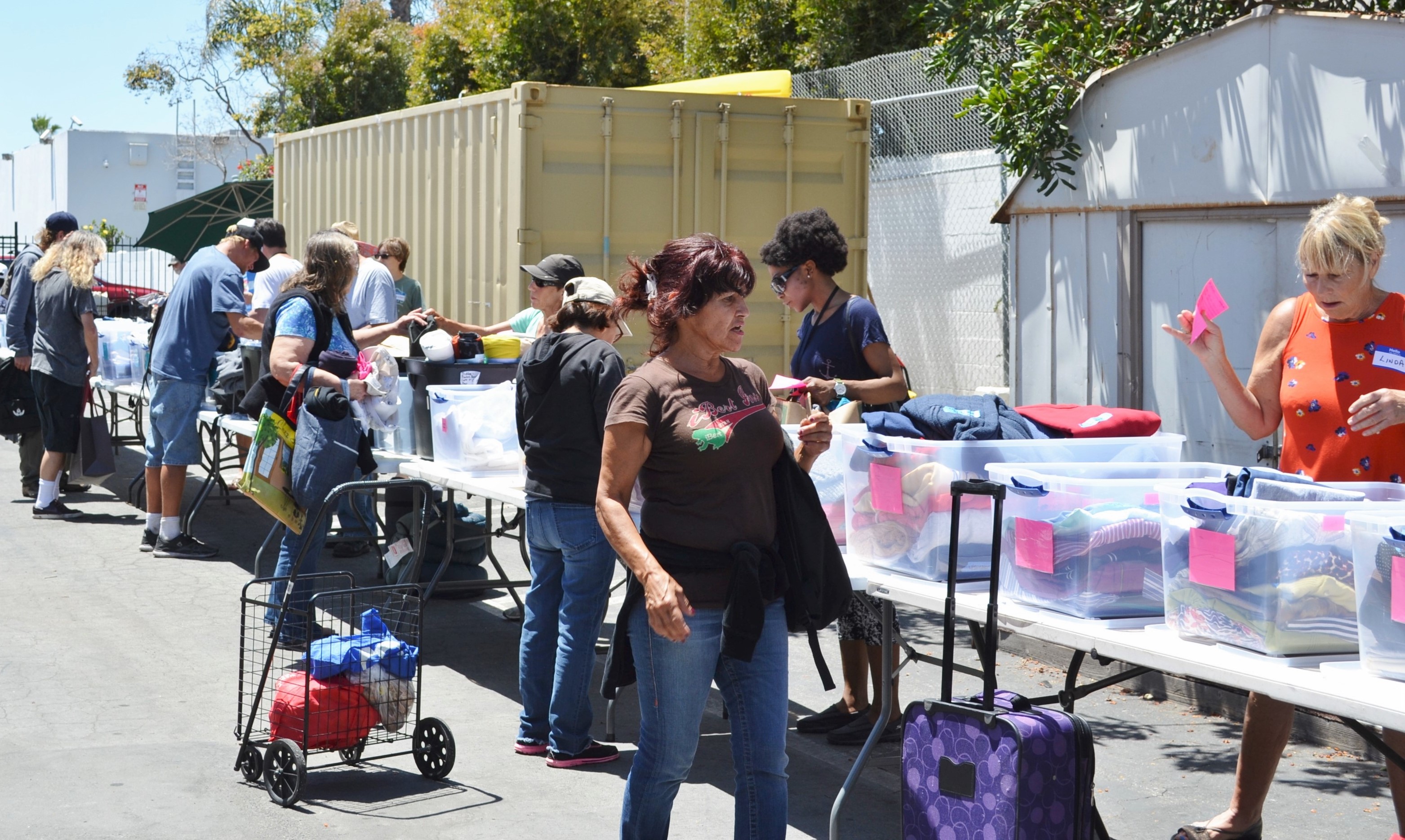 Our distributions are organized so clothing in the appropriate size can be found easily.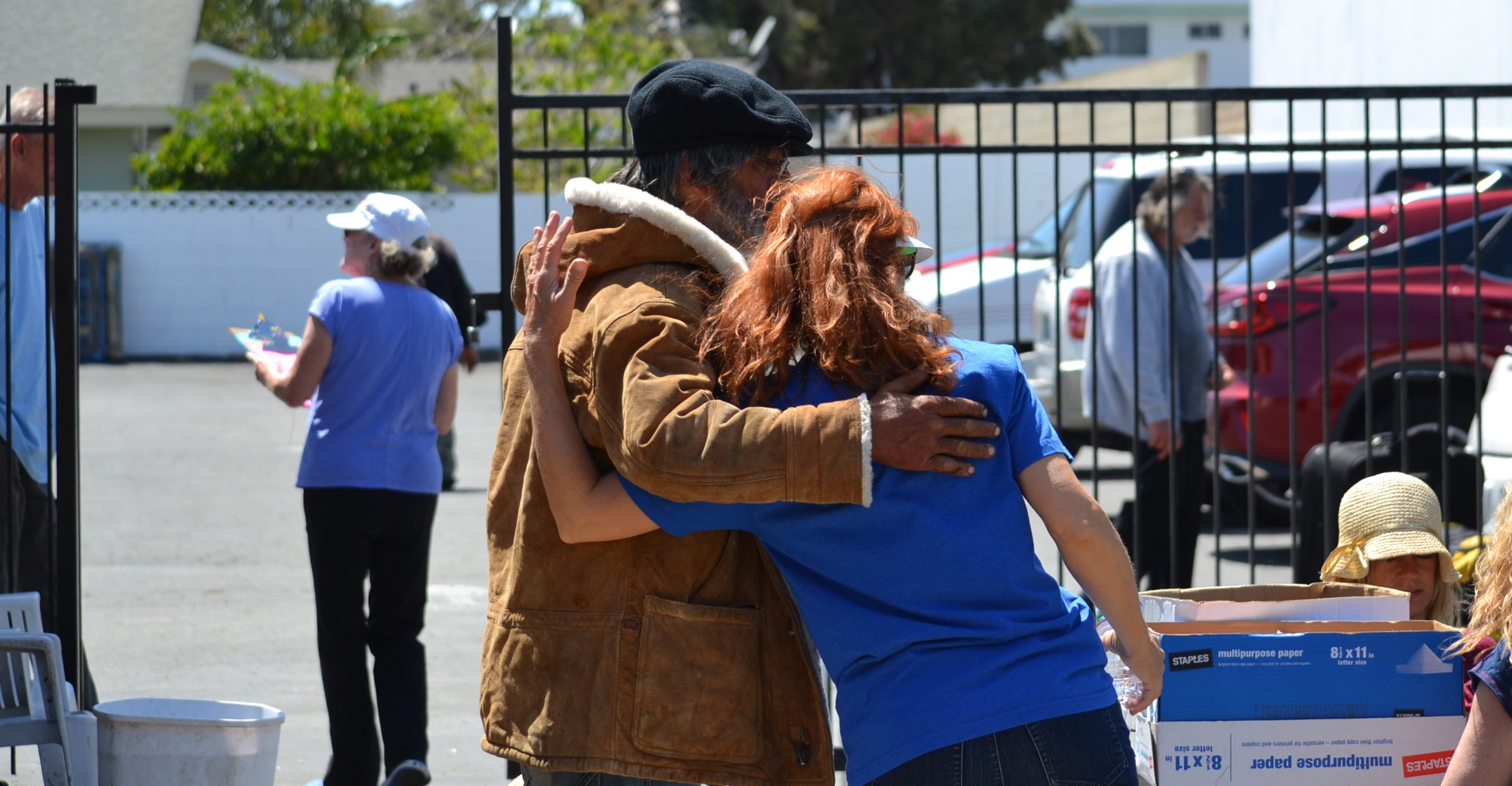 We distribute clothing and necessities with empathy.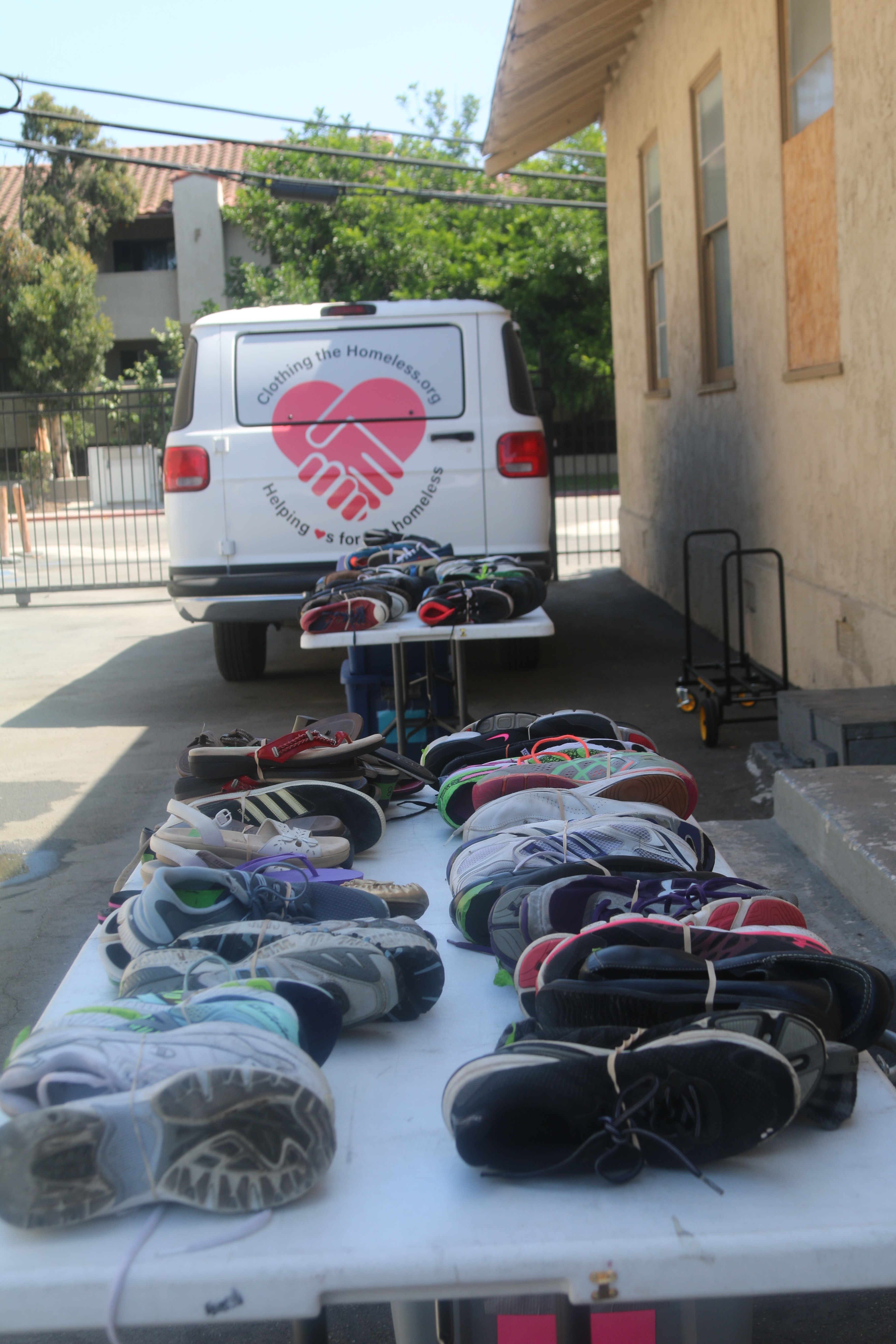 We distribute 30+ pairs of shoes a month.
OUR IMPACT IN 2021 (through August)
48
Women Served
167
Men Served
120
Volunteers at Distributions
74
Hours Volunteered
116
Women Served
248
Men Served
117
Volunteers at Distributions
162
Hours Volunteered
380
Women Served
758
Men Served
329
Volunteers at Distributions
422
Hours Volunteered