We at Clothing the Homeless are so very grateful for those who shared their story of the impact CTH has made in their lives.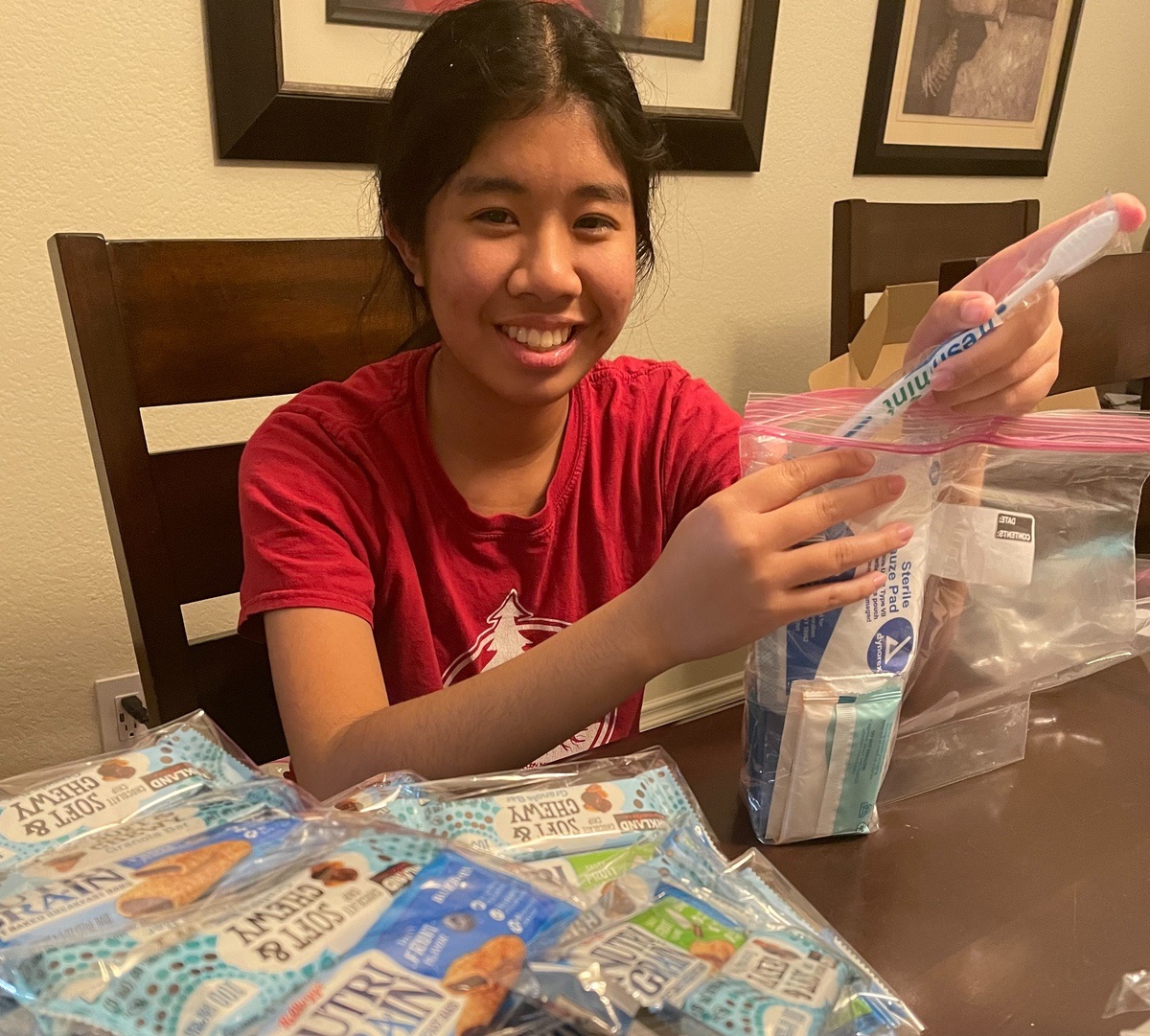 Clothing the Homeless is lucky to have volunteers like Maria and Iris, a mother and daughter duo, who are passionate about helping others.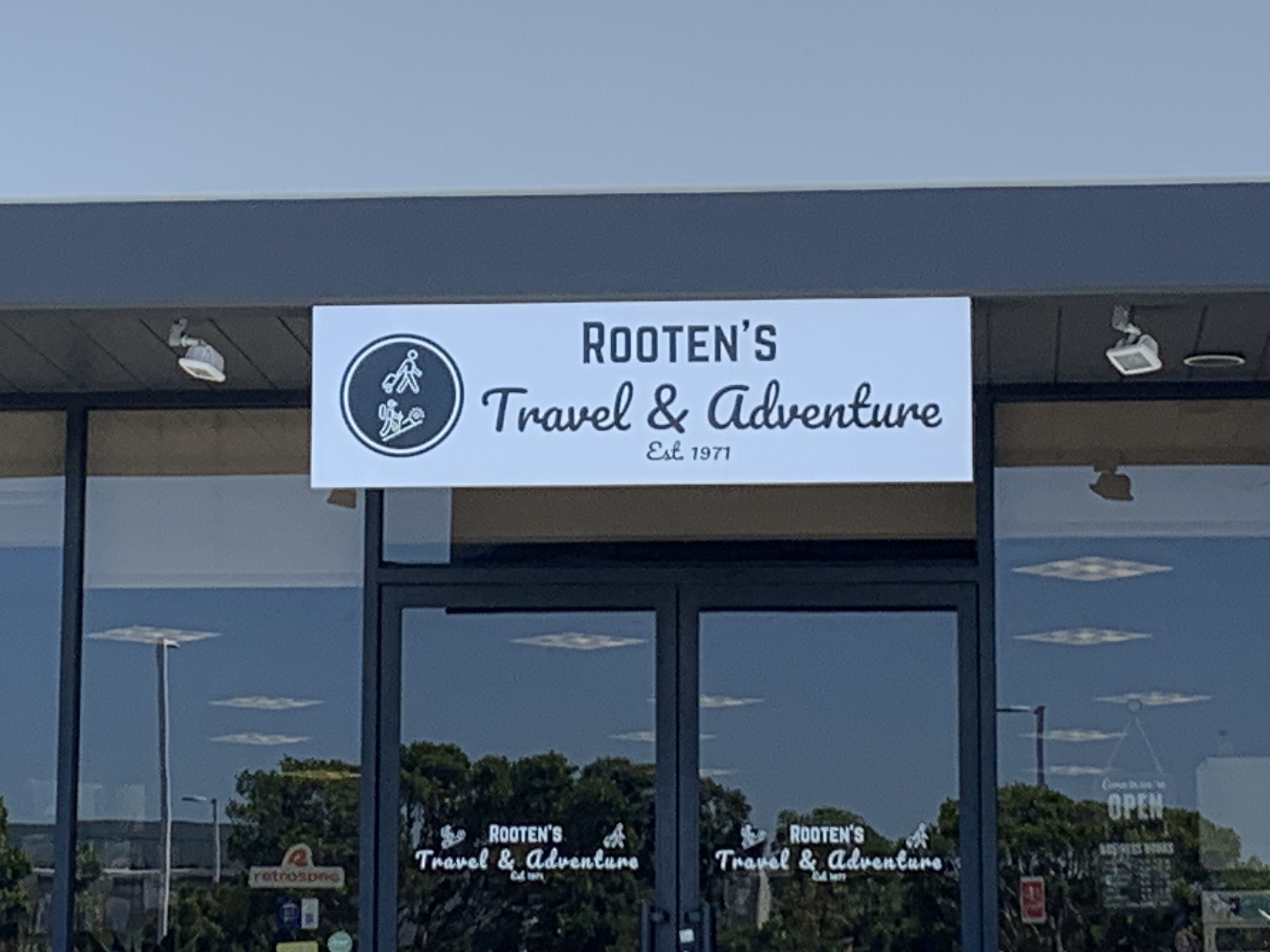 A shopping trip turned into an fastastic partnership with Rooten's Travel and Adventure store.
Clothing the Homeless has been distributing at The Hub for quite some time and has made a big impact. They recognized our director Mitchell Raff and our volunteers in a recent newsletter.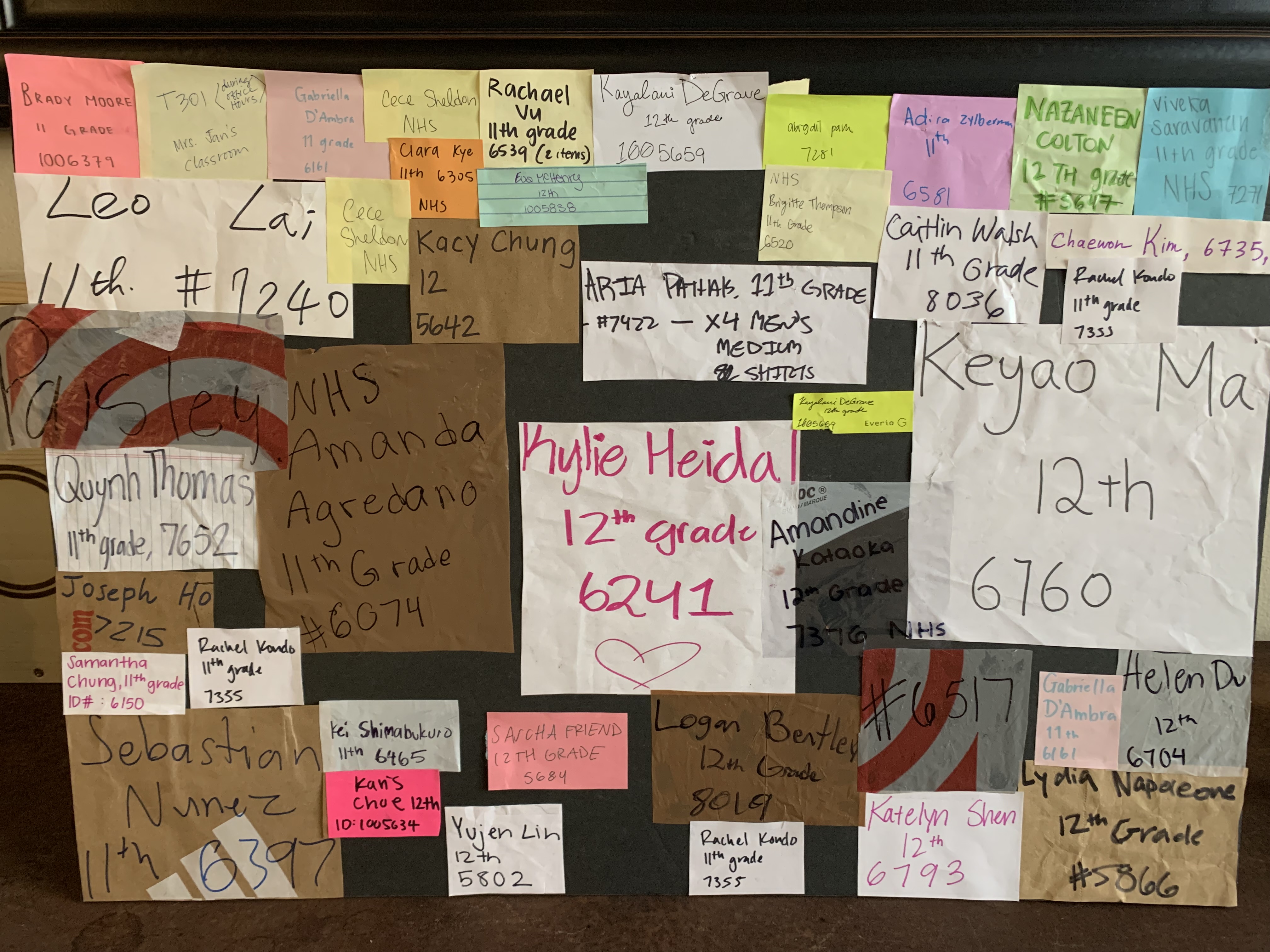 We would like to thank the students of the Orange County School of the Arts in Santa Ana. They held a clothing drive to gather clothing for us. We really appreciate those donations which are going directly to the homeless. Here are some words from their Community Service Coordinator, Heather Kim, who coordinated the event.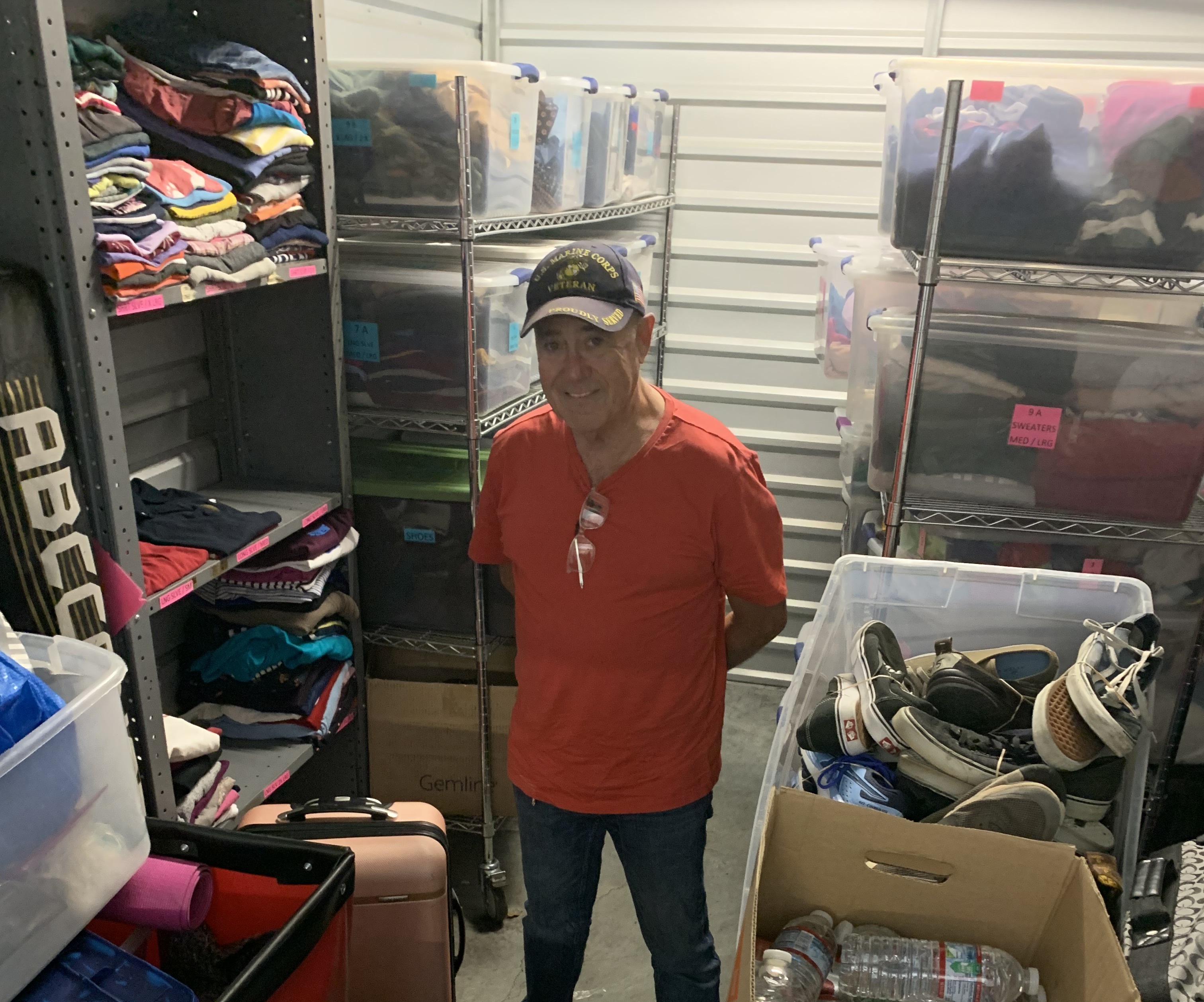 John has been homeless veteran (Marines) for many years. A few months ago, he was finally able to obtain government-assisted housing. John and Mitch met years ago when he was a member of MHA. For the last few years, Mitch would get a text message from John indicating all of his possessions were once again stolen. They would set a day and time for him to come to the CTH storage lockers so he could pick up whatever he needed from our inventory.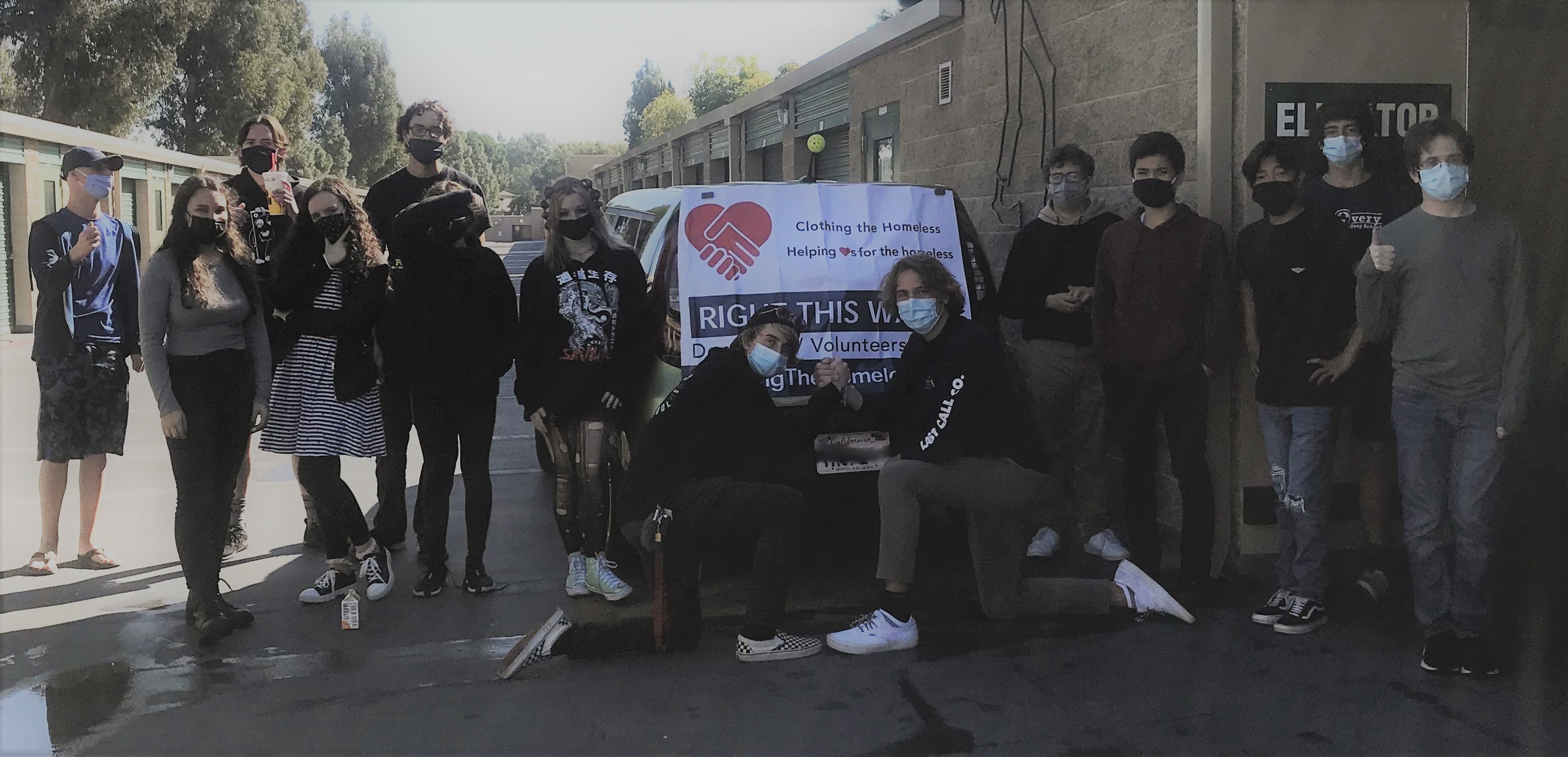 Students from the Discovery Prep School in Aliso Viejo have been helping Clothing the Homeless for several years.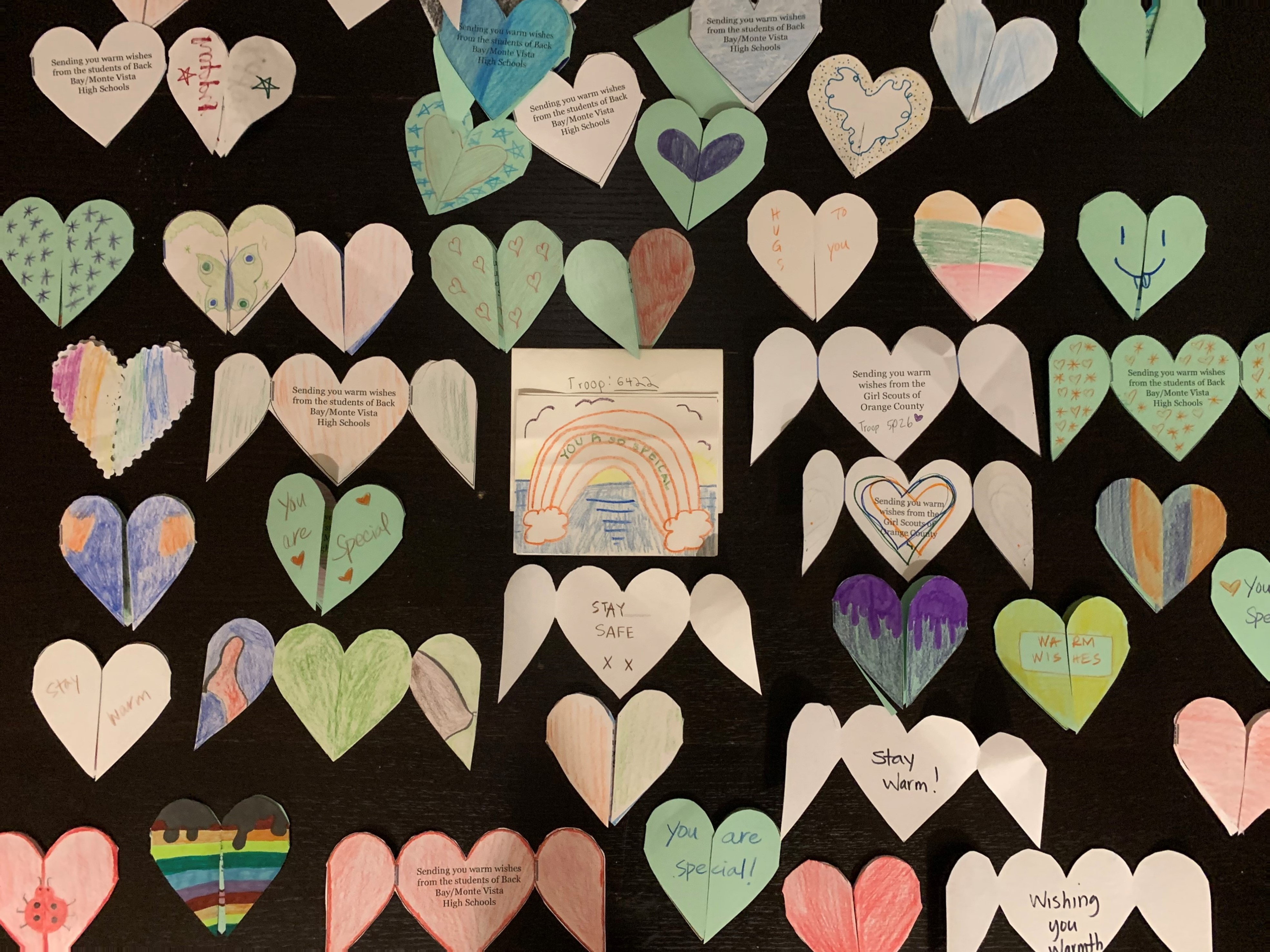 Brownie Troops 5026 and 6422 here in Orange County have collected more than 500 coats and jackets through their work with the "One Warm Coat" organization and donated them to Clothing the Homeless to help us in our work to help the needy. It was an amazingly kind and much needed donation.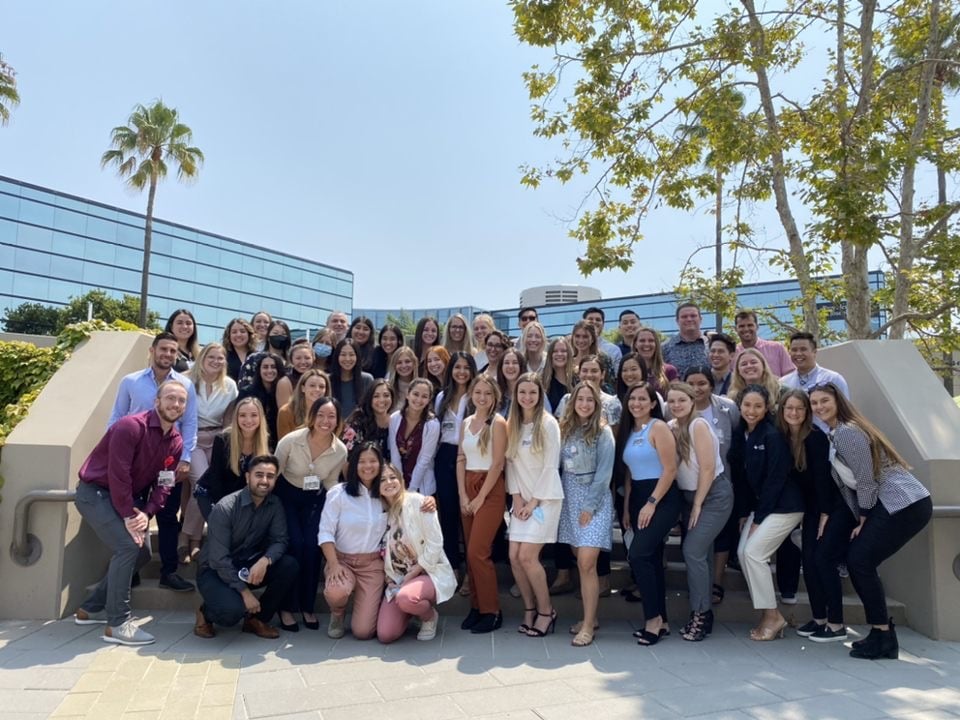 Concordia University nursing school students have been working with Clothing the Homeless (CTH) and MHA Multi-Service Center (MHA) for some time offering services such as health screening for MHA clients as part of their school training and even volunteering their time to help with CTH clothing distributions. They have been a tremendous help, having brought caring and compassion to their efforts to those in need.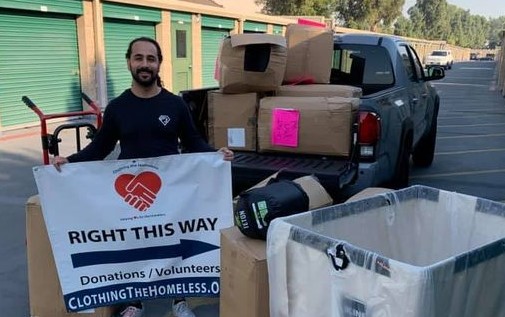 Kerollos "Kero", a local Orange County resident, recently contacted Clothing the Homeless with an amazing offer to raise money to buy sleeping bags and socks for needy Orange County residents. Keno, along with his friends, family and supporters, raised enough money to buy three truck loads of sleeping bags and socks for us to distribute.
Pastor Joshua Collins partnered with Clothing the Homeless to help the homeless in Orange County.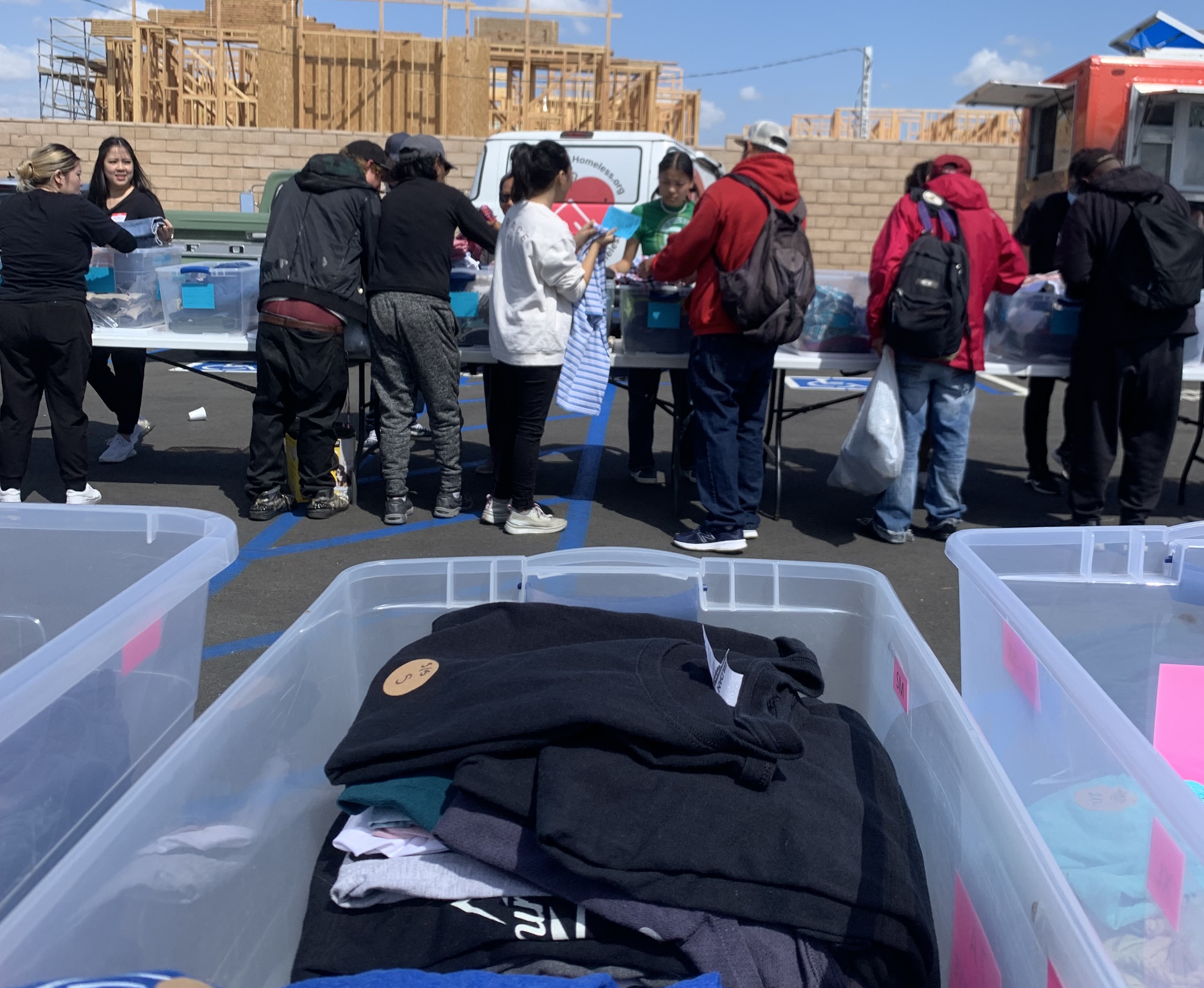 Our distributions are organized so clothing in the appropriate size can be found easily.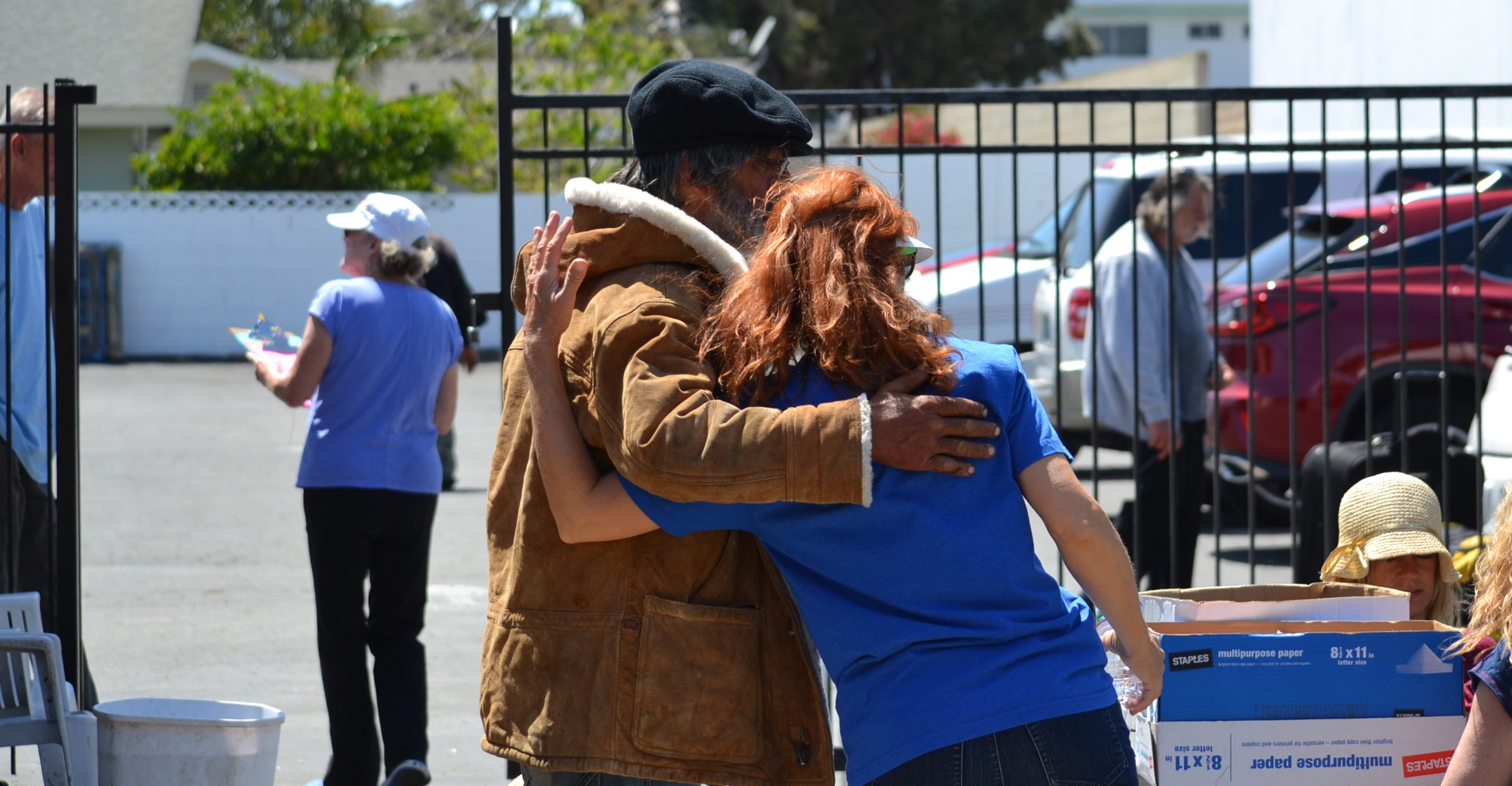 We distribute clothing and necessities with empathy.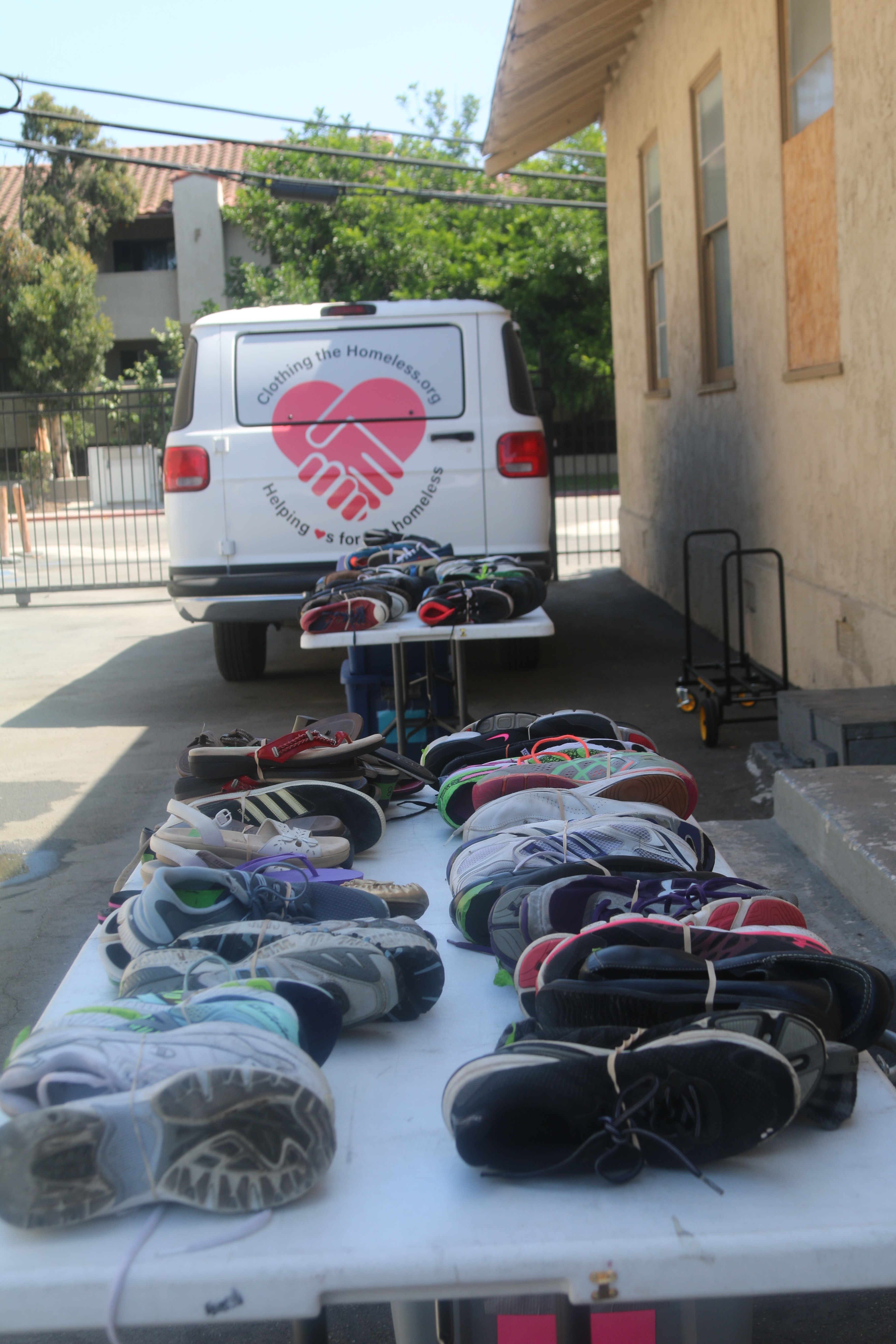 We distribute 30+ pairs of shoes a month.
OUR IMPACT IN 2023 (through November)
275
Women Served
779
Men Served
651
Volunteers
1,914
Hours Volunteered
471
Women Served
1,048
Men Served
396
Volunteers
2,164
Hours Volunteered
259
Women Served
806
Men Served
178
Volunteers
1,640
Hours Volunteered
116
Women Served
248
Men Served
117
Volunteers
162
Hours Volunteered
380
Women Served
758
Men Served
329
Volunteers
422
Hours Volunteered