THANK YOU!
We reached our fundraising goal due to the generosity of supporters like you. We received enough monetary donations to pay for storage costs for the year in advance, ultimately saving money. We are now enabled to buy items for the homeless that are not usually donated (like underwear).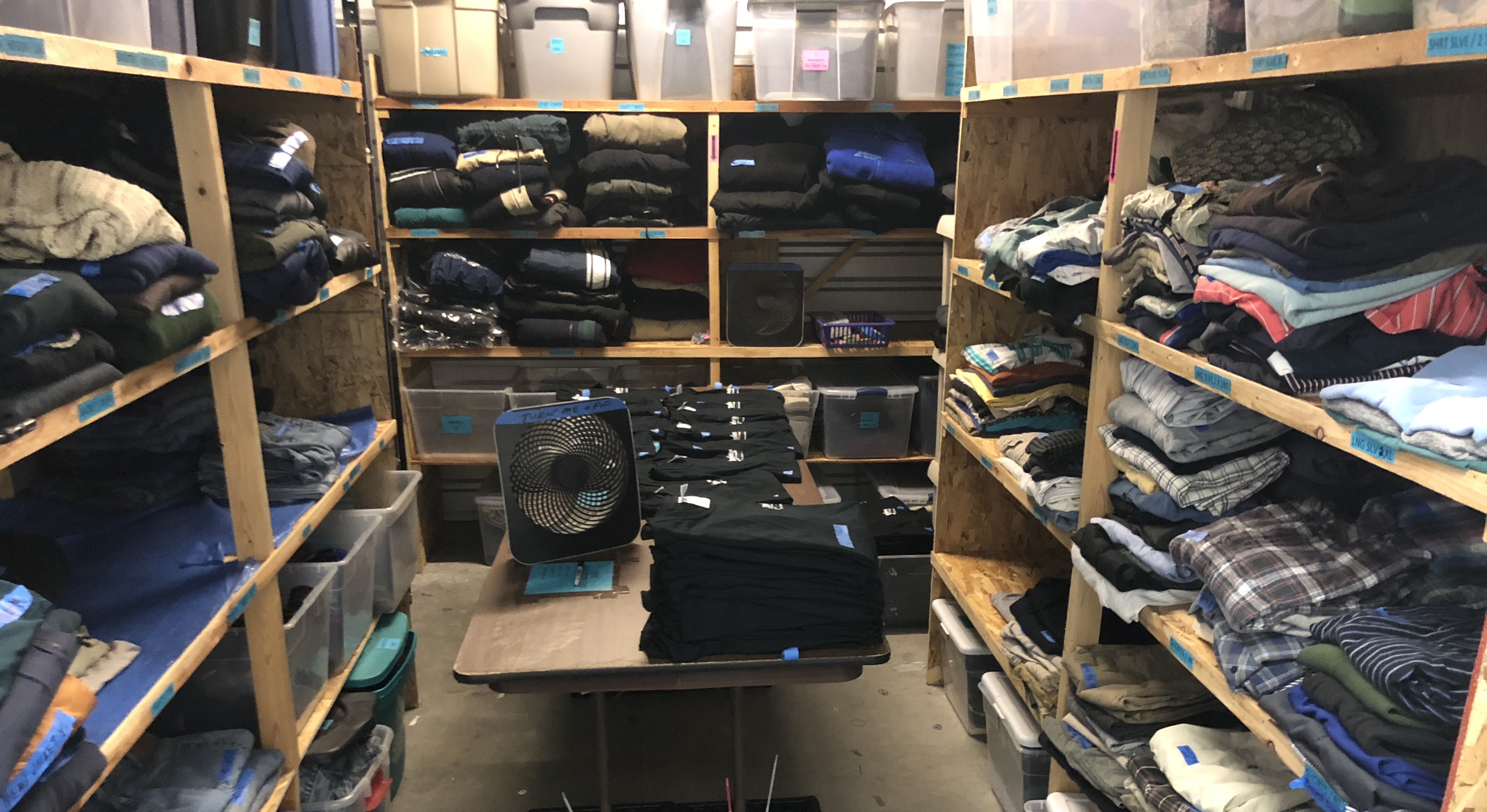 Inspirational Stories of Giving
Learn about how Clothing the Homeless helped these big-hearted Homeless Heroes.
Get Inspired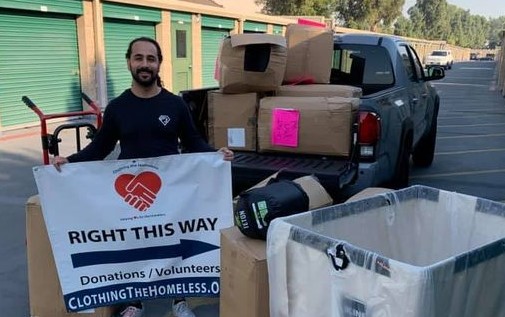 What We Do
Clothing the Homeless (CTH) is a non-profit organization that serves the homeless population of Orange County, CA through a mobile clothing distribution system.
Learn More About Us

All distributions are currently held outdoors with safety precautions. We supply face masks, sanitizers and plastic face shields, as needed.

We have one distribution in March but no additional volunteers are needed. Please check back in April!
March 12, 2021 (Friday) - MHA Homeless Multi-Service Center
Distribution at the MHA Homeless Multi-Service Center
Friday Tagging and Sorting
Due to COVID, we are temporarily suspending volunteer opportunities at our storage facility.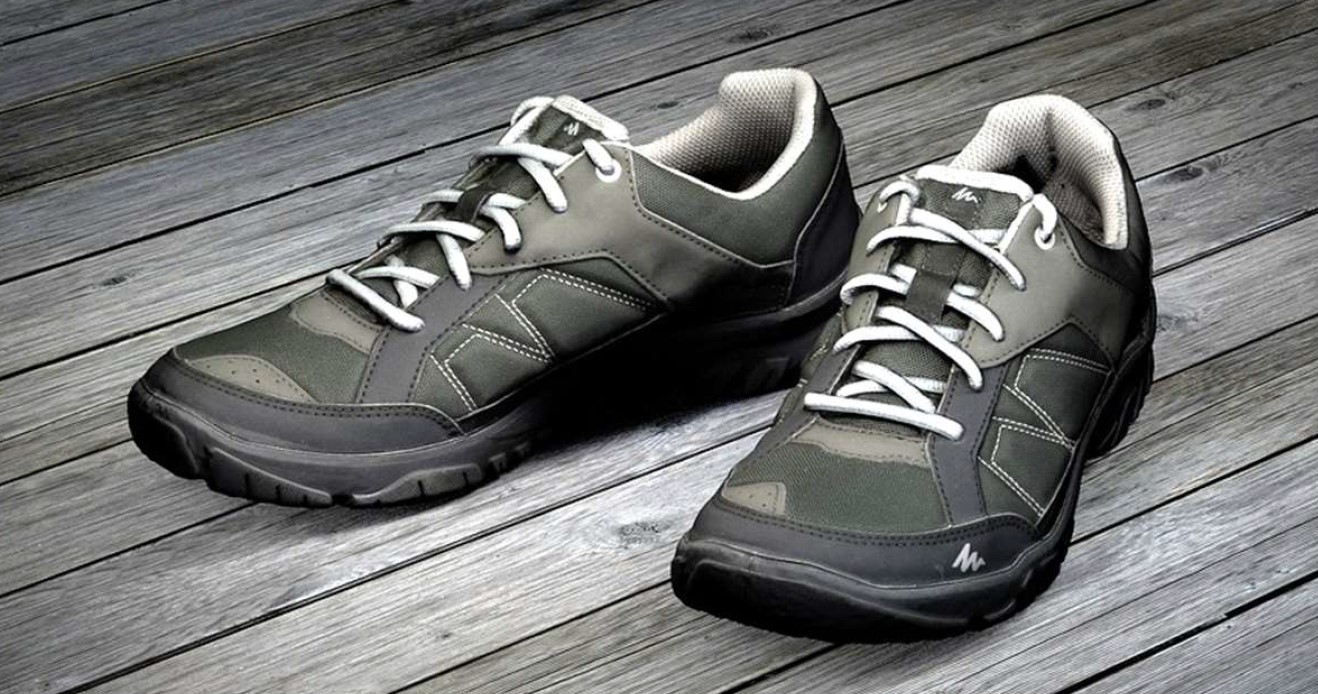 A good pair of shoes can make a world of difference to the homeless. We have a big need for shoe donations.
How To Donate Shoes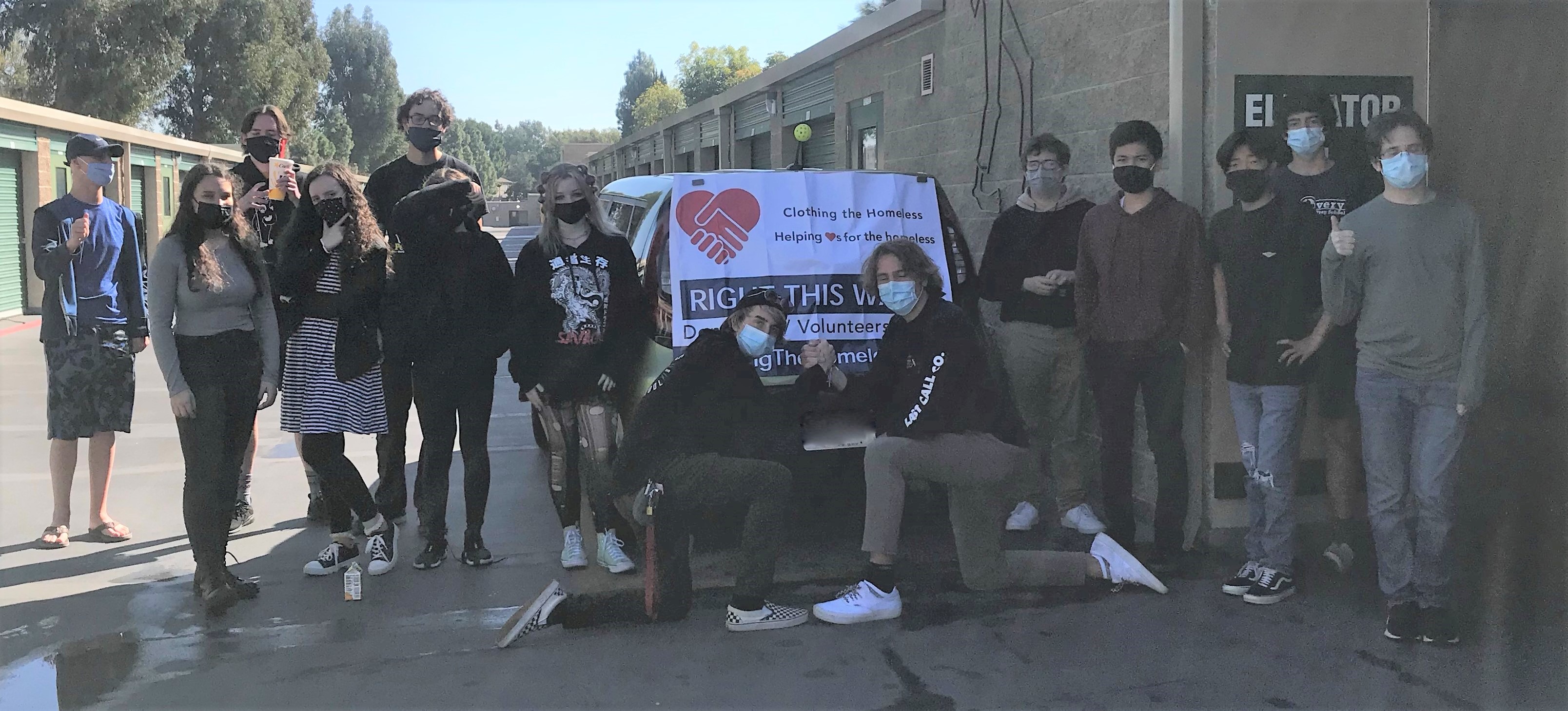 A HUGE thank you to the Discovery Preparatory School in Aliso Viejo for volunteering at our February distribution!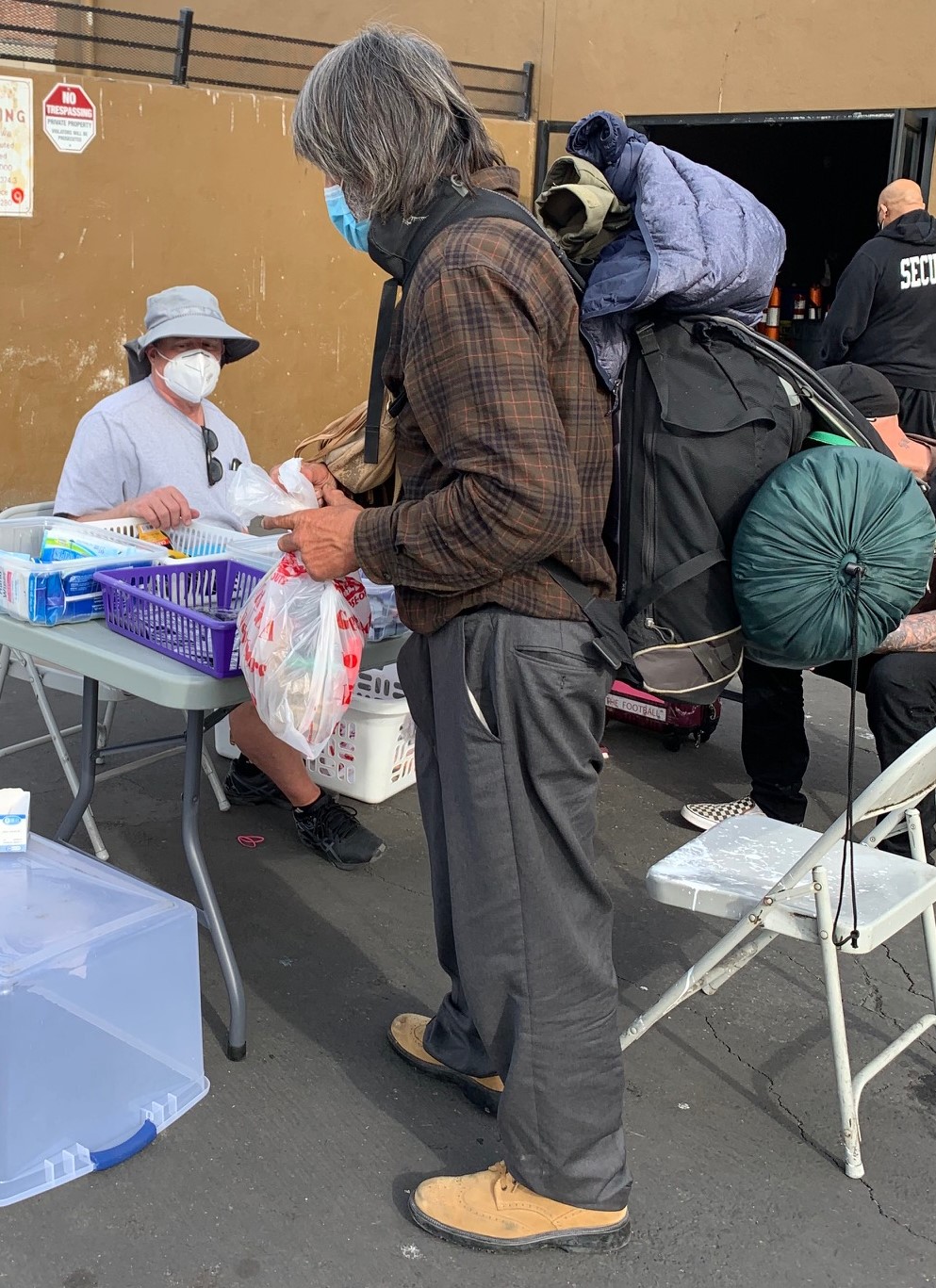 "I can't thank you enough for your donations to our agency today. The donation was incredibly generous. I hope that you did enjoy giving as much as I enjoy all the hope and comfort these clothes will bring to the people I serve every day."